Ok I'll bite. A few friends requested I do the ten albums thing, but I couldn't abide by the rules, in particular the "no explanation" one. So here's a list of ten albums that have influenced me, with a wee bit of explanation. The order is chronological by year of release:
The trio's debut is their clear standout where they nailed a distinct folk punk sound: Brian's incredible bass runs (yes bass can be a lead instrument), Victor's snappy snare drum and Gordon's scratchy guitar/vocal with angsty, but accessible lyrics. They were particularly significant to me as a teenager, because I was told several times by adults that I couldn't sing, yet here was a successful band where the singer sounded just like me.
Track pick: Gone Daddy Gone
I was doing a Year 11 Economics assignment while listening to this when I finally "got" The Cure. They are masters of epic and like most Cure albums this swings from delirious happy pop to the pits of doom rock. Many Cure fans pick the preceding album Disintegration as their favourite, but I think they peaked with Wish. Sadly every Cure album since has been a victim of the pointless "loudness wars" whereby most recorded music lost half its dynamic range (see this graph). There is a simple technical reason why the early 90s were the end of a golden era, and most music has been literally flat since.
Track pick: A Letter to Elise
PK had to get a guernsey. On this double live album he sounds completely "in the zone" as he performs solo. It is almost like he is hypnotised, and drugs were possibly involved, but whatever the case he gave compelling renditions of fine songs.
Track pick: Don't Explain
I wrote a separate 2013 blog post about this album… and soy bombs, drag queen robots and a gig I cried all the way through. So just go read that.
Track pick: Let Down
A brilliant collection of folk pop songs. Thematically it's primarily a "breakup" album, but to me it comes from a place of acceptance more than bitterness, which is empowering. Example lyric: "And I knew by the time on the stove that you were no longer mine alone. I guess we're all just out on loan and everybody is only their own". A wide range of tastefully arranged instruments, from muted trumpet to programmed beats, back up Sarah's sweet voice and acoustic guitar.
Track pick: Lodestar
I used to host quite a few parties and at some point in the evening I would usually spin a track or three from this Freo classic. It's electro funk, it's afro jazz, it's drum and bass…. it's dance time!
Track pick: Get Ready
Another Freo classic, but this time of the singer/songwriter variety. We have occasionally been confused with our similar names. Interestingly the album title and track order is different between my CD version and that on Bandcamp. The former opens with a bold production move: the first half of the song "I Can't Fall" features a "telephone" effect before opening up to the full frequency spectrum.
Track pick: Hold out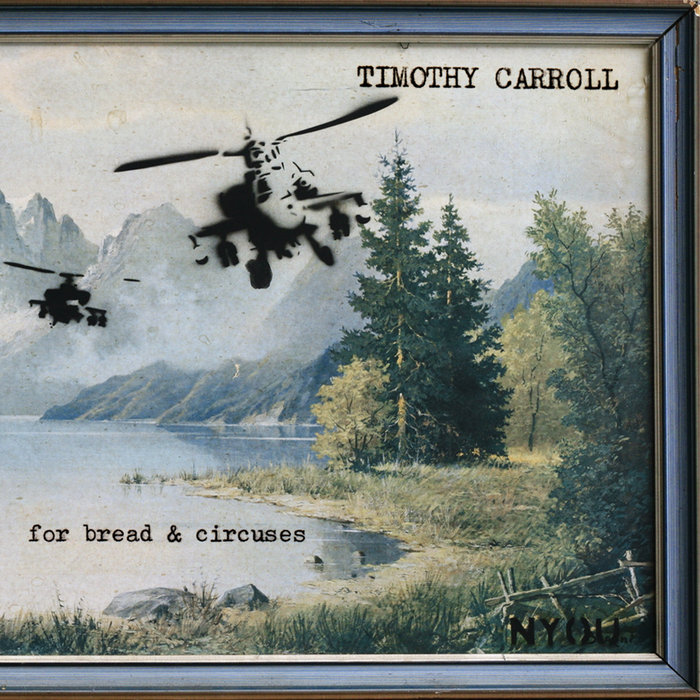 Prior to forming the pop rock band Holy Holy, Tim was a social worker in Brisbane putting out glorious acoustic songs under his own name. Damien Rice is an obvious comparison. A lyric that always sticks in my head is "You used to be my Tuesday movie friend, sharing the late fees again and again".
Track pick: Something Else
I was going to pick Lucie Thorne's first album with Hamish Stuart on drums (see them in action in my backyard), Black Across the Field. Then I thought I should go with her earlier album The Bud which I used to put on to fall asleep to. In the end though I've gone with this haunting collaboration with Pieta Brown.
Track pick: Coming Up Crimson
My final pick is unique in that I don't think Carla makes this album available anymore. Recorded as a teenager in Albany this stripped back collection of 14 songs with just her and a guitar (or piano) was a mighty strong debut.
Track pick: The Last Tiger
If the list was longer than ten:
Messenger (Joe Pug), We are the Swimmers (The Taylor Project), Full Moon Fever (Tom Petty), Blue Horse (Be Good Tanyas), Southeastern (Jason Isbell), Ani Difranco (self titled) Love is Hell (Ryan Adams), The Beauty of the Rain (Dar Williams), New Adventures in Hifi (REM), Jade Bird (self titled), Ragged Glory (Neil Young), Asking for Flowers (Kathleen Edwards), Don't Try This at Home (Billy Bragg), Post War (M Ward)………..